Capacity, Quality and Professionalism
The João António Lima, Malhas Ltd. is considered a reference in the sector and a quality label, because we apply rigor, competence and competitiveness in all stages of production, marketing and development of textile products.
Streamlining processes, proper monitoring and ongoing communication with our customers ensures a level of excellence in services rendered.
As factors of differentiation in a market that is extremely competitive, we are often acclaimed for a high production capacity, by constant investments in technological innovation and focus on growth in terms of markets, production and development of new products.
We also seek to enter in what we do something that you can only find in João António Lima, Ltd., originality, creativity and passion in the development of new products through the talent and experience of our team of professionals.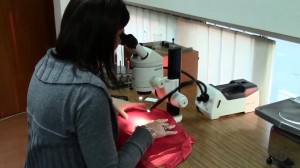 Production and Sales
Product Types
Jersey
Row Markers
Jacquard
RIBS
Knitted Split
Plush
Interlocks
DIVERSE OFFER 
As a distinguishing factors and benefits for our customers, in João António Lima Malhas, we have the know-how and experience in the production of all kinds of textile using different materials.
TEXTILE TECHNOLOGY  
We innovate and invest in technological development and in our company's infrastructure, with CAD Drawing Desk, Laboratory, Circular Looms and equipment of German, Italian and Japanese technology.
PRODUCT DEVELOPMENT
Creation of various designs and colors, creative and original, as well as the development of new products that the client has in mind.
15 tons
TEXTILE PRODUCTION PER DAY
60 Machines
INDUSTRIAL TECHNOLOGY
Why we are a reference in theTextile Industry
For us it is essential to have among us the finest, to ensure the best product and provide a quality service to our customers. Offering quality, flexibility and efficiency throughout the various stages of the project and commitment we assume.
Qualified Professionals
Professional excellence, properly qualified, skilled and already with lots of experience in this industry, being able to resolve any situation or problem that they be exposed and contribute to the development of the company and the satisfaction of our customers.
Textile Quality Control
Our products are targets of continuous monitoring of quality standards, which the raw materials and the finished product are inspected and can therefore meet the expectations of our customers for an ever greater commitment.
Flexibility and Efficency
A key strengths is the flexibility and speed of order and delivery processes, enabling dynamism in order processing, accuracy in inventory and operational ease, for the provision of the services.
In addition to creating, we developed together with the customer new textiles